Services Provided by Quintech
Medical Gas Alarm Panel Retrofits
Vacuum Regulator Repair
Vacuum Pump Preventative Maintenance and Repair
Medical Air Compressor Preventative Maintenance and Repair
Medical Air Contaminant Testing
Medical Gas Outlet Repair and Upgrade
Medical Gas Warning Systems
Temperature Controls
Building Automation Systems
Anesthesia Maintenance
Vaporizer Exchange Service
Anesthesia Patient Monitor and Respiratory Gas Monitor Service and Calibration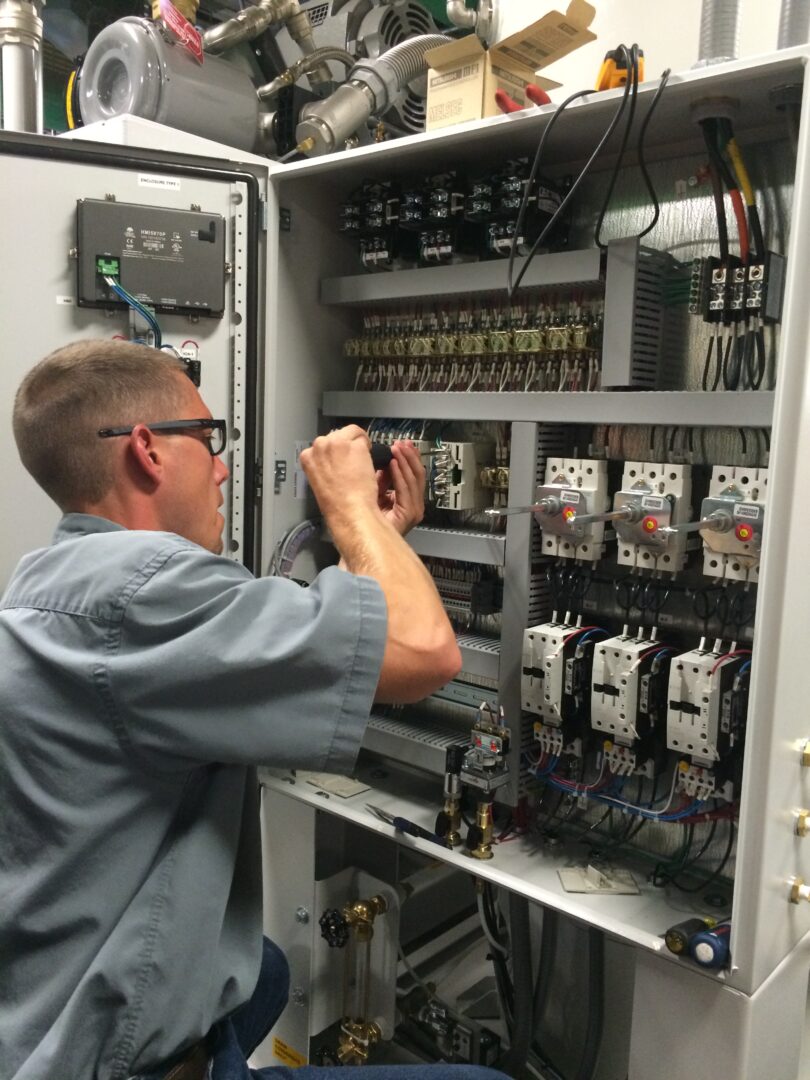 Nitrous Oxide Exposure Testing (Trace Gas Analysis)
Environmental Badge Testing
Surgical and Isolation Room Air Exchange Testing
Medical Gas Pipeline Services
Medical Gas Pipeline Testing and Certifications
Certify that medical gas installations are done per NFPA standards.
Quintech offers medical gas backfeed options for planned facility shutdowns to do maintenance or construction of new medical gas lines for existing facilities.
Quintech has the experience to help plan and facilitate facility medical gas shutdowns. We have on hand the proper gas regulators and hose connections for all medical gas latch styles. We offer loaner vacuum pumps for lease in any size maintenance situation.
Quintech can provide written steps to your facility to aid in the proper backfeed procedures in accordance to ASSE 6000 Standard.
These are the three types of facility shutdowns:
A) Complete facility shutdown.
1. Usually done for maintenance for any bulk source gas replacement or repairs.
B) Branch or riser line shutdown.
2. Done for construction or modification for areas within the hospital which is controlled by these types of valves.
C) Zone valve box areas
3. For repairs or additions directly affected by a specific zone valve box.